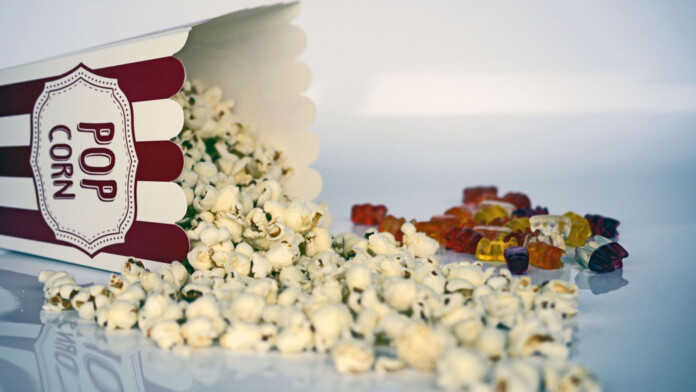 Popcorn Time domain has been put to "clienthold" by the domain registrar, 101domain.com.
This usually denotes legal trouble, and Popcorn Time has been dealing with plenty of that lately.
Rumors link the event with an arrest in Tunisia, but the connection cannot be made with certainty.
The registrar that was servicing PopcornTime.sh has received an order to deactivate its DNS access, resulting in the abrupt stopping of the "kernel popping". The particular platform was the "official" successor to the original PopcornTime application which was bashed back in 2014 due to promoting and fostering piracy. This domain appeared in 2016 after the first successor popcorn-time.no was also seized by the MPAA. The reason why people love the app is that it combines video playing with BitTorrent client capabilities, features a user-friendly Netflix-like interface, and takes care of the downloading and syncing of subtitles if needed.
The code of the app was open source, so stopping the original team wouldn't stop forks from popping up. However, the infrastructure remained a problem, as anti-piracy coalitions weren't happy with the existence of this app. The holder of PopcornTime.sh renewed the domain name for another year on Monday, but the status was put to "clienthold" by the domain registrar, 101domain.com. According to their documentation, this status denotes legal disputes, non-payment, and domains that are subject to deletion. However, this is not the whole story.
According to reports by the TorrentFreak, there are rumors about the operator of PopcornTime.sh being arrested in Tunisia, following a raid in his house in Aryanah. The sources cannot prove the correlation with absolute certainty, so we are reproducing this information with reservation. The same publication claims that ACE denied having had any involvement in the arrest or the DNS block. Still, the fact that someone in Tunisia was arrested this way signifies that the Interpol has caught a big fish. The Tunisian police aren't very actively engaged in operations against piracy, to put it lightly. In general, this North African country is considered to be free of censorship, tracking, and surveillance.
Back in January, we covered a story about a group of filmmakers suing the operator of Popcorn-Time.to, with having only his IP address in their hands. That address pointed to Kyiv, Ukraine, but whether or not this is the same person who might have immigrated to Tunisia remains unknown right now. If there is a connection, we will know about it soon and we'll do a follow-up story, so stay tuned. In the meantime, feel free to check our list with the five best Popcorn Time alternatives that you can use at the moment.
Are you still a fan of Popcorn Time, or do you prefer a different platform/tool? Let us know in the comments down below, or on our socials, on Facebook and Twitter.