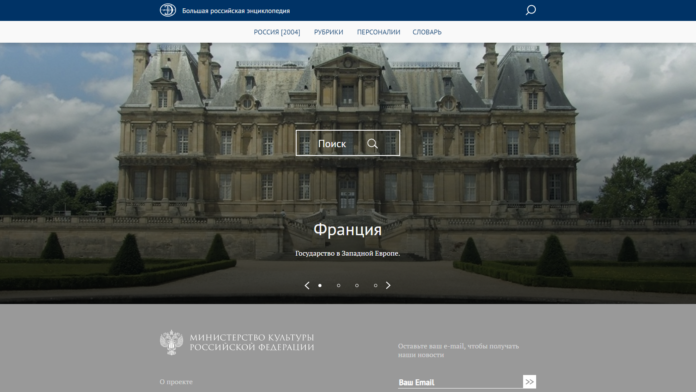 Source: bigenc.ru
Russia is imposing its reign over the internet again, blocking Shutterstock on the ISP level.
The government is also planning to invest $31 million for its own "reliable" Wikipedia.
Possibly, the original Wikipedia will be blocked in 2022, when the Russian version is ready.
The Russian internet is going through the clamp again, as the government has decided on its next censorship and independence moves. As announced by the national watchdog Roscomnadzor, access to Shutterstock domains will be now banned in the country, as the stock image website offered material that is considered insulting to the state. For this reason, two IP addresses and the image.shutterstock.com will be blocked by all Internet Service Providers in Russia. It is noteworthy that this is not a case of copyright infringement, but a violation of a recent bill that requires all entities to respect the state, official state symbols Russian Federation, the Constitution of the Russian Federation and the bodies exercising state power in the Russian Federation.
Apparently, Shutterstock offered an image of a Russian flag placed in the middle of a pile of feces, and this obviously constitutes disrespect to an official state symbol. The problem now is that professionals in Russia who were using Shutterstock to source the media they needed have lost access to the service due to a single image. It would be better for them if the authorities had asked the platform to remove the insulting material, but maybe Roscomnadzor wanted to make a statement with this move.
At the same time, the Russian government has announced a plan to develop its own "Wikipedia", named the "Great Russian Encyclopedia", hosted on the "bigenc.ru" portal. Putin told the press that the new online encyclopedia would feature reliable information presented in a modern way, and the whole project will be managed by a local publishing house with rich experience in the sector. Soon, the government will invest 2 billion rubles (approximately $31 million). The project is expected to be completed in 2022, although this will be a very difficult endeavor.
The Russian authorities don't hide the fact that they don't like Wikipedia, and as they can't block it effectively, they are at least trying to offer a "state-approved" alternative. Already, bloggers, students, and journalists have been advised not to cite data that was sourced from Wikipedia, as this is not an acceptable practice in Russia anymore. Maybe a blocking action against the world's most popular online encyclopedia will take place in 2022, when the Great Russian Encyclopedia will have been adequately populated with enough entries to make it useful for the people.
Do you have anything to comment on the above? Feel free to share your thoughts with us in the section down below, or on our socials, on Facebook and Twitter.