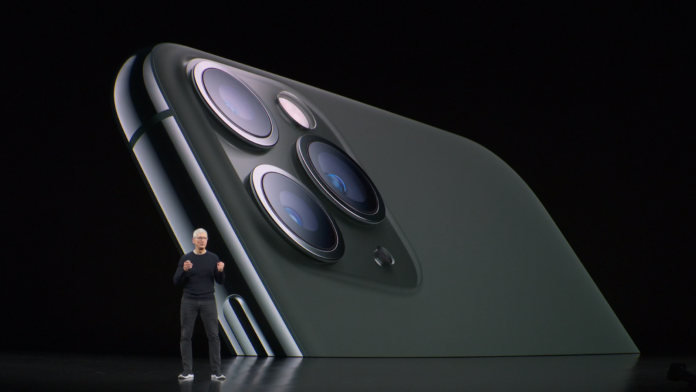 Apple told the public that the iPhone 11 shows the location services icon due to the Ultra-Wideband system.
This is a new short-range high-bandwidth data communications system for the latest model.
In a future iOS update, Apple will add a dedicated icon and a toggling setting for the new system.
Apple has provided explanations about why the iPhone 11 line of products need to keep the location services working even after the user has disabled every app and system call to them. The initial discovery of this was made by KrebsOnSecurity, with the researcher warning about the privacy risk and the user confusion that arises from this weird behavior. We have also tested it out and figured that it is only present on the latest iPhone, so something that was introduced recently was apparently causing the issue.
As Apple explains now, this bizarre persistence to keep the location services activated is due to a new "short-range" communication technology that isn't present in the settings of the device yet. The company clarifies that they will soon add an entry with a toggling switch, so the users will be able to disable it if they want. Previously, they have stated that this was the expected behavior and that it was intended to be like that "by design", and not due to a misconfiguration or a mistake. Combined, these two statements are contradictory, but we are obliged to accept the explanation nonetheless.
This new short-range high-bandwidth communication system is called "Ultra-Wideband", and it's a technology that helps iPhone 11 devices locate other iPhone 11 phones nearby for data sharing purposes. This is a radio technology that consumes very little energy, and it's great because it isn't stepping into the radio spectrum of conventional transmissions. This is Apple's new "AirDrop" if you like, as it is meant to be used mostly for sharing files between iPhone 11s. The momentary and periodic appearance of the GPS arrow on the top corner indicates the moment that the device is "looking" for another one nearby.
As Apple clarifies now, the icon isn't corresponding to the activation of the GPS, but they are using it because "Ultra-Wideband" is not deployed (approval pending) and doesn't have a dedicated icon yet. This practically means that no user location data is retrieved and sent to Apple, or at least that's what the phone maker claims. While we believe them, they should have responded more openly previously, as winning the trust of the people is based on clear and concise communication, and being transparent about what is going on.
Are you happy with Apple's explanation, and do you feel that your privacy is protected when using an iPhone 11? Let us know in the comments down below, or on our socials, on Facebook and Twitter.