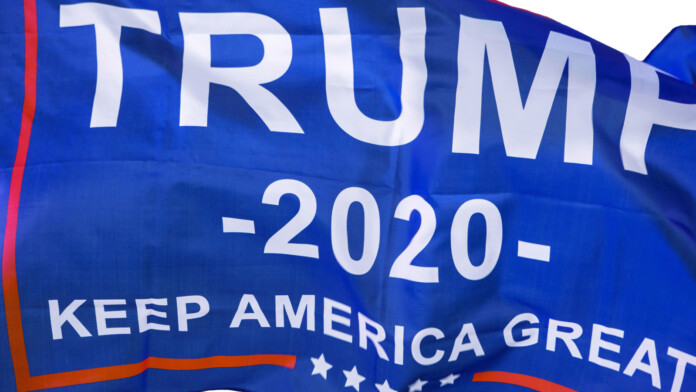 The firm responsible for Donald Trump's 2020 campaign has contracted a mobile location services company.
The firm is buying data from other apps and is analyzing it according to the determined purposes.
In this case, the goal is to identify potential voters and feed them with targeted political ads.
According to a report by "The Intercept", Donald Trump will be deploying privacy intrusion technology tools in his effort to get reelected in 2020. More specifically, the firm that is responsible for running the Trump campaign, "American Made Media Consultants", has contracted Phunware, a Texan tech firm that offers a wide range of geolocation services. The whole point of this is to locate potential voters like people who are attending specific events for example, and then serve them with targeted political advertising.
Phunware can harvest various information from people's phones, such as the GPS location data, the WiFi-network that the device is connected to, and infer the target's gender, age, and political inclination among other things. Phunware doesn't require the installation of a spyware app or anything like that, as the firm relies on data brokers who collect this data and then sell them to third parties. This data can be sourced from games, weather forecasting apps, image editing apps, and even online banking applications. Whatever we're using is tracking our every move, and the data that is collected this way is being shared with firms like Phunware.
We literally have no idea who gets to access our personal information, and once we receive a targeted message, we wonder what gave away our interest in something. Neither the people behind Trump's campaign nor Phunware spokespersons commented on what information they are planning to collect in the context of this collaboration. However, back in 2016, Trump's campaigners targeted Catholics who attended church, as they figured that this demographic is close to what they represent politically. This goes to show that the targeting is very specific, and such practices have even resulted in the launching of investigations by the media, who tried to figure out where the tracking limits are set.
Back in August, we have seen how an unprotected Amazon S3 bucket exposed the email addresses of 6.2 million people who were the target of a political campaign concerning the 2012 US presidential elections. Collecting data about people is becoming more mainstream than ever, and the risk of exposing these people has increased exponentially. Maybe this negative side of things is why both collaborating parties are staying silent about the details of what they have in plan. Whatever the case, if you receive targeted political ads in the period that follows, consider reviewing the privacy settings and policies of the apps you're using.
Have something to comment on the above? Feel free to do it in the section down below, or on our socials, on Facebook and Twitter.