SwiftKey has surpassed half a billion users, and the privacy concerns are getting real now.
The app promises not to mishandle your data, but still uploads some of it to their cloud.
Users should prefer applications that don't ask for many permissions, or at least not for some critical ones.
SwiftKey is one of the most popular keyboard applications for the Android platform, offering unmatched predictive writing features, easy to use swiping, GIFs, emojis, a powerful spell-checker, customization potential, theme options, and many more. Add to that the vast selection of supported languages (over 300), and it is no wonder how SwiftKey has managed to become the king of Android keyboards, counting over 500 million users right now. It is this amazing figure which obliges us to revisit the privacy concerns that arise from these apps.
Over 500 million people are now using a keyboard made by a developer who promises not to look at what these people type, especially when it comes to credit card numbers and passwords. Moreover, SwiftKey promises not to send user inputs to remote servers, and not to monitor how you use your device and what you like to visit. However, SwiftKey admits that they are syncing some data for backup reasons, a feature which the user may disable from within the account settings. There's even an option to delete the remote data which is kept on the software's servers, but we reckon that not many people have taken the steps to do it.
Source: Swift Key Support Page
As shown in the screenshot below, SwiftKey is asking for quite a few permissions that we would consider to be outside its operational spectrum. For example, GPS location data seems weird, and having full network access is definitely off. Read calendar events and details? That one is worrying. Read the contents of your SD card? I can imagine how this could be abused too. Of course, we are by no means claiming that SwiftKey is violating their privacy policies or that their intentions are to track people, but these permissions are not making us comfortable using it. SwiftKey has had a cloud syncing data leak back in 2016, so no matter the intentions, bad things that affect the end-user can always happen.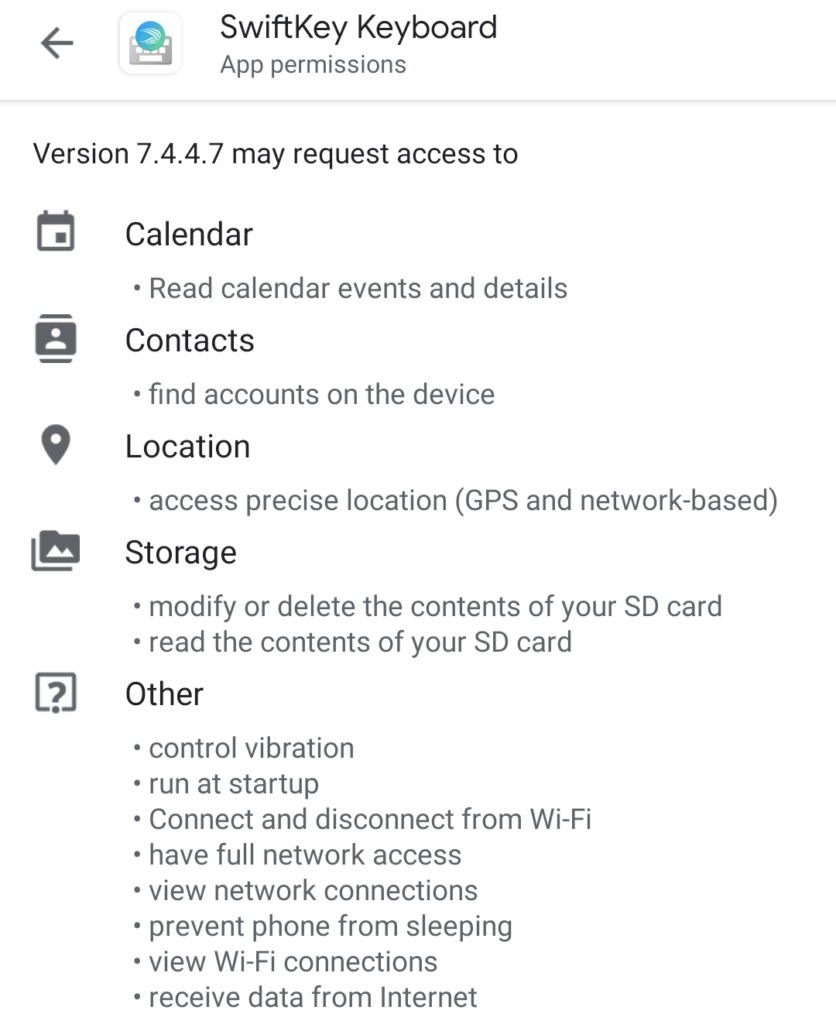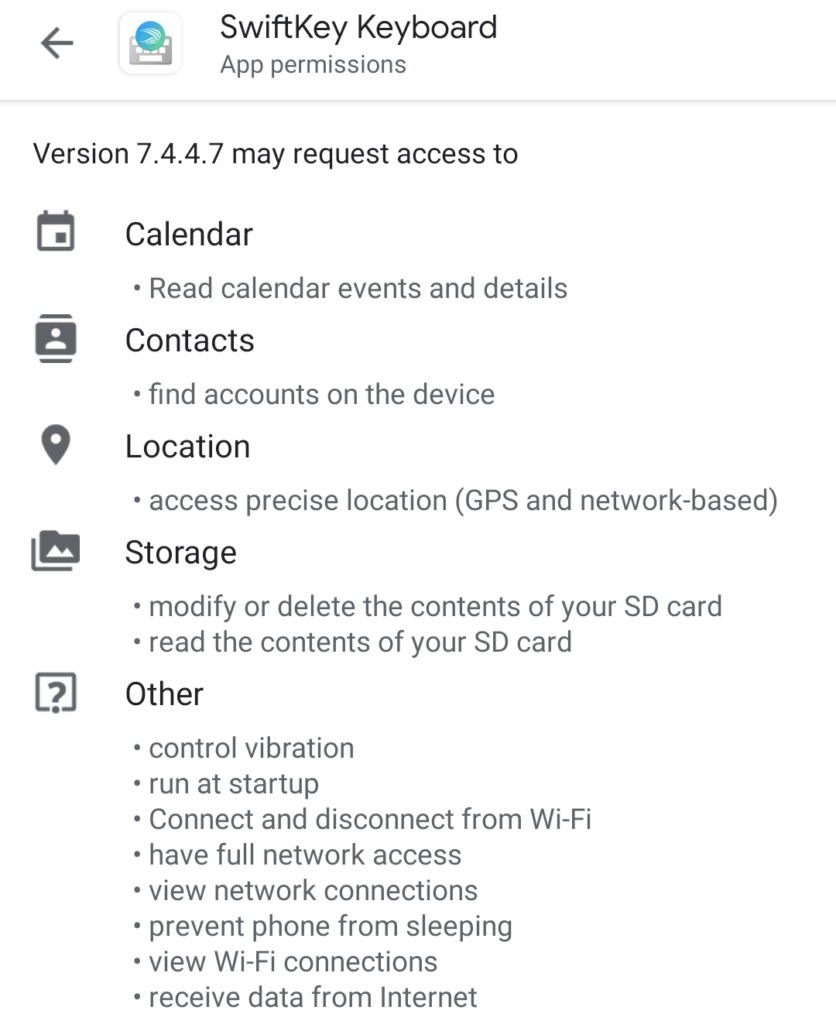 So, what can you do in order to protect your privacy? We are not saying don't use SwiftKey, but we got to warn you about the potential risks that come with using any keyboard application. If we would be to suggest any, we would pick one that won't ask for network access permissions. Some examples of such applications include the "Typewise Keyboard", "HackersKeyboard", "AnySoftKeyboard", and the "Multiling O Keyboard". Of course, there's always Google's default "Gboard", so if your soul is already sold to the tech giant, you could at least keep it in one place and hope for the best.
What keyboard app do you prefer to use on your Android device? Let us know in the comments down below, or on our socials, on Facebook and Twitter.