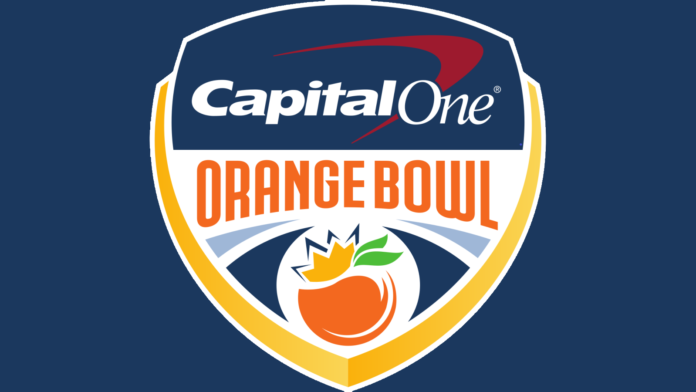 Orange Bowl
The Orange Bowl is played every year and this time around we're planning on watching the whole thing online, so let's find the best way to do this so you'll know your options!
The Orange Bowl was first held back in 1935 and it's the second-oldest bowl game in the country, along with Sugar Bowl and Sun Bowl. The game is usually held around New Year's Eve, giving fans a new way to celebrate.
When and Where to Watch the Orange Bowl?
This year, the Orange Bowl is held on December 30th, and the game will kickstart at 8 PM. The whole thing is available to watch on ACCN, ESPN's new network.
Who's Playing the Orange Bowl?
This year, the two teams facing off for the Orange Bowl are Virginia and Florida. This is the third time Florida Gators reach the bowl game, with the team winning the previous two encounters. The Virginia Cavaliers are at their first presence in the Orange Bowl.
How Can I Live Stream the Orange Bowl?
It's super easy to watch TV online these days as there are a lot of live TV platforms to help you out. With the Orange Bowl being broadcast by ACCN, you have plenty of ways to watch the game! We think you should check out Hulu's live TV service for the job, as it's one of the best options for you. Start your 7-day free trial on Hulu now!
Besides finding ACCN over in the main bundle on Hulu, you can also add a bunch of extra channel packs and premium networks, if you're looking for more content. The Hulu app works on a ton of devices, including Apple TV, Fire TV, Android TV, Xbox, Chromecast, iOS and Android phones and tablets, and more. (Note: Hulu is a service that only works in the United States, so if you're going to travel outside of the country you'll need a VPN to make things work. Click here to learn what you need to do.)
Here's how you can start your 7-day free trial on Hulu today:
You're going to have to start by visiting Hulu's live TV web page and finding the "Start Free Trial" button.
Clicking on the button will direct you to a page where you have to provide your email address and a password. You'll also get to pick the plan that you are going to go with, which should be the live TV service.
Next, you can customize the subscription by adding any of the available channel packs or the premium networks from the list.
The last thing you'll need is to provide your card details so they can proceed with setting up the billing process. You'll also be able to use Amex or PayPal instead of a regular credit card, so you also have that option. You will not be charged until the 7-day free trial is complete.
Other Ways to Watch the Orange Bowl
Sling TV – Sling TV has made it to our list and it's a great service that's highly customization. There are three bundles to choose between, Orange, Blue, and Orange + Blue bundles. However, ACCN is present in the Sports Extra pack, which costs $10 per month, but it's only available for subscribers to Orange or Orange + Blue. When it comes to picking the bundle, you'll need to be aware of the fact that Orange subscribers can only watch content on one device at a time, while Orange + Blue subscribers can watch on up to four devices simultaneously. Start your Sling TV subscription by saving 40% off the first month! You can also add other channel packs or premium networks here.
YouTube TV – We also have YouTube TV on the list, which is a great service with a lot of channels, including ACCN. If you're looking to add more content, you should know there are no extra packs available, but you can enjoy a bunch of premium networks quite easily. Also, all subscribers to YouTube TV can enjoy unlimited cloud DVR storage space and watching content on three devices simultaneously.
How Can I Watch the Orange Bowl Outside of the United States?
If you happen to be traveling, then you'll need to get creative if you want to watch the game because live TV platforms and streaming services in the US are geoblocked. This means that they can't broadcast content beyond US borders due to licensing deals. Thankfully, you can do something about this issue by simply using a VPN that can change your IP address in just a few seconds.
We can recommend you use ExpressVPN, which is a service that features thousands of servers all over the world, including the US, as well as some cool features that will help you keep your data private.
Here's how you can use ExpressVPN to watch the Orange Bowl when traveling outside of the United States:
First, you'll need to subscribe to ExpressVPN (49% OFF), which can be done in just a few moments. You'll have to pay for the service upfront, but they do have a 30-day money-back guarantee, so you can always ask for a refund if you need one.
Then, you have to download the app for your device and to install it. Login to your account as soon as possible to get things going.
It's time to look for a server that is located in the United States so you can connect to it.
When the connection has been established, you can launch Hulu and start watching the Orange Bowl.
Can I Watch the Orange Bowl on the Network Website?
Yes, that's something that you can do. In order to reach the live stream for ACCN, you'll need to log in to an account by using credentials from your TV provider, which can be a live TV service or a cable company. Nowadays, there are more live TV options than cable ones, since the channel is fairly fresh, only launching this past August.
We'd love to hear back from you so please drop us a note in the comments section below the article and tell us all about who you hope to see win the Orange Bowl! Share the article online with friends and family and follow TechNadu on Facebook and Twitter for more tech news, guides, reviews, and interviews.