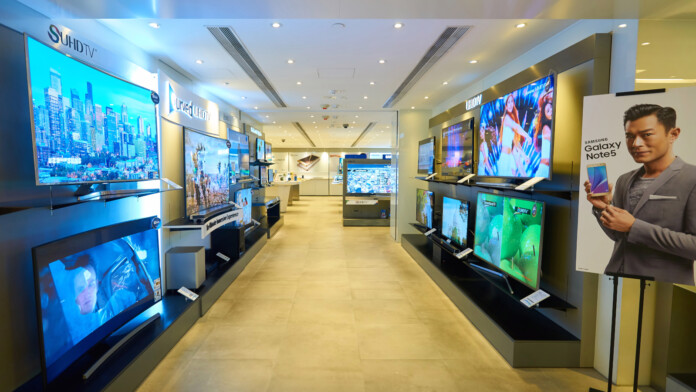 Users who have agreed to the terms of the IBA services on Samsung TVs are having their viewing preferences recorded.
Samsung gathers everything, from what Netflix shows you are watching to what TV channels you prefer.
This Video Privacy Protection Act should have been updated already to cover digital services, but it isn't.
As confirmed by the Samsung privacy policy, the Korean tech giant's smart TVs are taking screenshots of what users are watching and send them back to mama. It may sound far fetched but it's true, and the average consumer agrees to it upon the first activation of the device, when the privacy policy is presented in full detail. More specifically, the agreement comes when the user tries to enable the IBA service (Internet Based Advertising). Of course, no one pays attention to that stuff, so people are just pressing the "agree" button which opens the door to media consuming without realizing what they have given their consent to.
An indication of the fact that the TV phones back home could come when the user realizes that the ads they are being served with are suspiciously relevant to the content they like to consume. This includes watching stuff on Netflix, or videos on Facebook. Everything that the user watches and does on the TV is captured on a screenshot, and sometimes, even on a short video snippet. From channels to websites, and from tuner information to dates and times, everything is recorded and sent to Samsung for evaluation.
The company then uses various technologies to categorize and evaluate the captured data, including ACR (Automatic Content Recognition) technologies. Whether or not actual human reviewers are in the process is not determined nor clarified, but it can't be ruled out either. This obviously poses a significant privacy invasion problem, although it is not happening on illegal or blurry grounds. On the contrary, Samsung is including all the juicy details in the privacy policy agreement. However, the TV maker is teetering on a rope that stretches above the provisions of the Video Privacy Protection Act that was passed by Congress in 1988.
As the Private Internet Access blog points out, it is illegal for video rental stores to share the customers' rental history and viewing preferences with third parties. Due to the fact that the law is so dated, there is no provision for digital equivalents such as Netflix. This means that what Samsung does is technically legal, but based on what is easily deduced from the spirit of the law, their practices are pretty much unethical. Still, gathering user data for targeted advertising purposes is something that everyone does, not just Samsung, so the associated legislation has failed the end-user on multiple levels and across the full spectrum of the products we are using today.
Do you own a Samsung smart TV? Do you accept what comes with the IBA services? Let us know where you stand in the comments down below, or on our socials, on Facebook and Twitter.