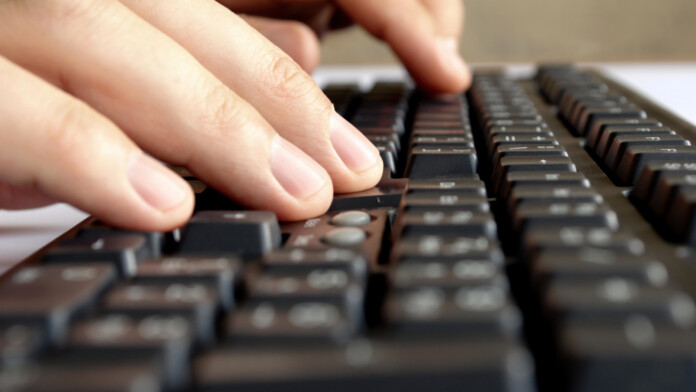 Google believes in typing biometrics and invested in a relevant startup through Gradient Ventures.
The tech giant could be interested in implementing TypingDNA's API in its products and services.
This was the first round of investments, so there's still work to be done for the Romanian firm.
TypingDNA announced that they have received an investment of $7 million from Google's AI-specialist arm, Gradient Ventures. During the same investment round, TypingDNA received smaller amounts from GapMinder, Techstars Ventures, and a couple of other aspiring supporters. The Romanian startup was founded in 2016 and entered the U.S. market in 2018. The element of innovation that underpins the firm is the AI-based algorithms it uses to authenticate users and more specifically creating unique profiles based on the way people type on the keyboard. This technology is known as "typing biometrics", and it looks like Google is very interested in it.
TypingDNA promises to offer a new and extremely reliable way to authenticate users, help in the safe password recovery process, confirm the identity of people who take part in online education programs, and generally detect fraudsters. The company states that its platform is ACE compliant, and in accordance with the SCA (Strong Customer Authentication) regulation as well. The way it works is through a specific two-factor authentication step where the user is requested to type something online. This can be implemented in the form of an API anywhere that it is required.
One of the heads of TypingDNA has commented that keyboards are everywhere, so the way someone types is maybe the most widely available biometric. Moreover, it is a non-intrusive way to confirm someone's identity and a particularly reliable one. Mimicking the way someone types is considered practically impossible in the level that it is evaluated by TypingDNA's platform. The startup has expressed their satisfaction with this round of funding, as the financial resources will help them further their mission to provide a user-friendly system that will increase the levels of security for people around the world.
From the side of Gradient Ventures and Google, Darian Shirazi has stated the following: "We're excited about TypingDNA's developer-first approach to enable people to authenticate securely based on how they type. With global regulation impacting face-recognition-based authentication and hackers targeting SMS-based two-factor authentication, typing biometrics is the best form of identifying people without compromising privacy or security."
Do you think that this type of biometric system will be widely deployed soon, or is this a limited effort to explore something new? Let us know of your thoughts in the comments down below, or on our socials, on Facebook and Twitter.