Team Kodi released the latest and greatest Kore app, bringing many new features and improvements.
The new features include support of Soundcloud, more languages, PVR searching, and improved UI.
The Kore app is the only official remote control app for Kodi and XMBC, and people can be sure they're not using malware.
Team Kodi has released the latest version of its dedicated remote control application called "Kore". The app works on Android devices and it is available on the Play Store, the F-Droid, and also on GitHub. This is a pretty major release that brings many new features and improvements, as well as fixes from a large team of developers and individual contributors. The full changelog for version 2.5.0 is given below:
Include search option in PVR section
Allow sorting PVR recordings and optionally hiding watched items
Added support for sharing local files to Kodi, either by going into the side menu option"Local Files", or by choosing Kore as the share target (when accessing the file, for instance via a file browser)
Allow changing Kore's language in Settings
Add support to sharing from Soundcloud to Kodi
New sort option for albums, movies and tv shows: by year
Added new color themes (Sunrise and Sunset) and tweaked the others
Scroll titles, when these are too long to fit (in the Now Playing and Info screens)
Kore now shows all the available playlists, even when nothing's playing
Update notifications to use the default Android style
Movie ratings added to movie list
New translations (Korean, Slovak)
Bug fixes and UI tweaks
While there are many controller apps that could pull the trick, "Kore" is the official app for Kodi/XBMC media centers, so you are certain that it will work seamlessly with Kodi 14.x (Helix) and higher, and XBMC 12.x (Frodo) and XBMC 13.x (Gotham). Moreover, Kore's unique features include the easy fetching of subtitles, the checking of what's playing right on the remote, direct links to IMDb entries, connection and management of the media library, easy switching between audio streams, and more.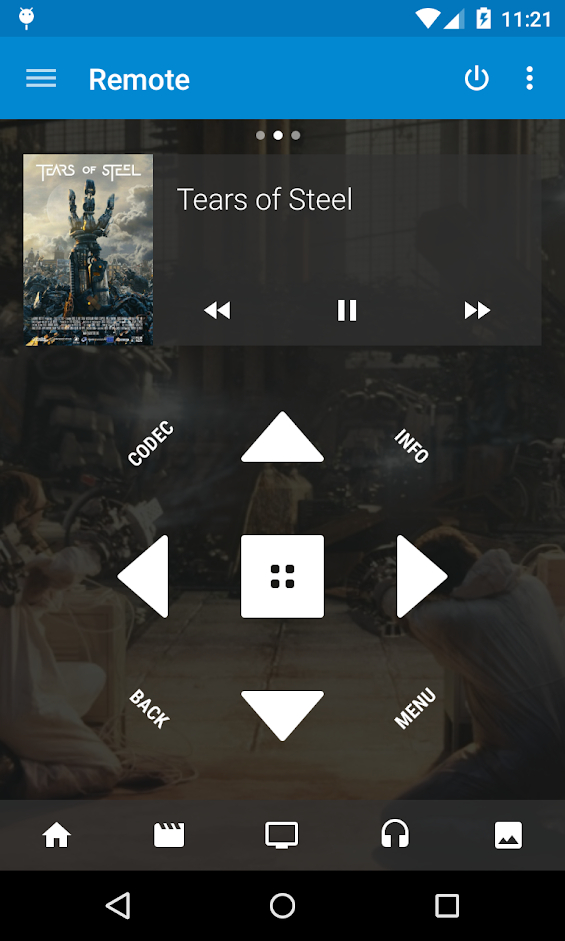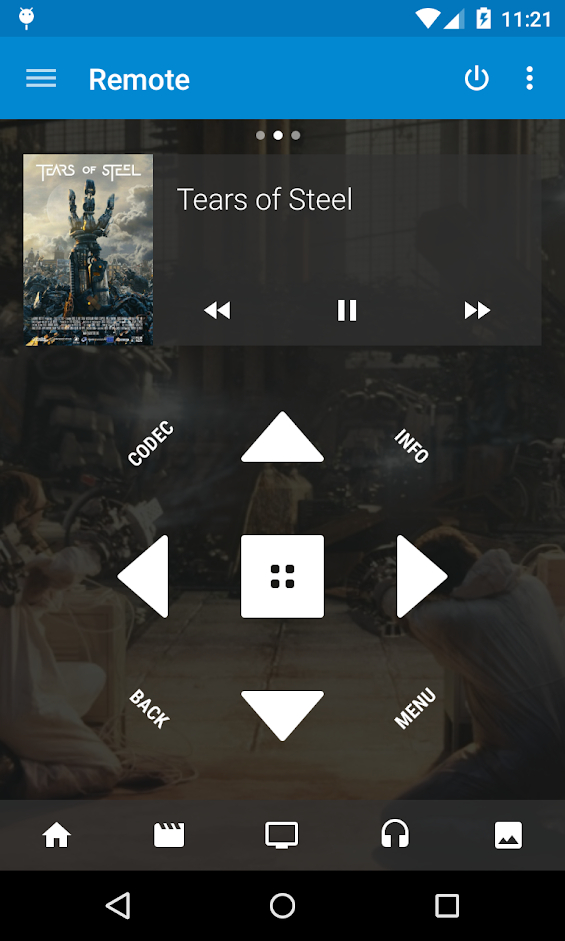 Source: Google Play
Finally, choosing Kore over other obscure solutions ensures that you won't run the risk of downloading malware. Almost a year ago we saw how a set of remote control apps that were available in Google Play were basically adware, causing performance problems and data charges to their users. Controller apps constitute a risky category so one should use what is officially provided by the vendor, in this case, the Team Kodi. Some connectivity issues that are reported by users right now are well worth the trouble.
Do you have anything to comment on the above? Feel free to share your thoughts with us in the dedicated section down below, or on our socials, on Facebook and Twitter.