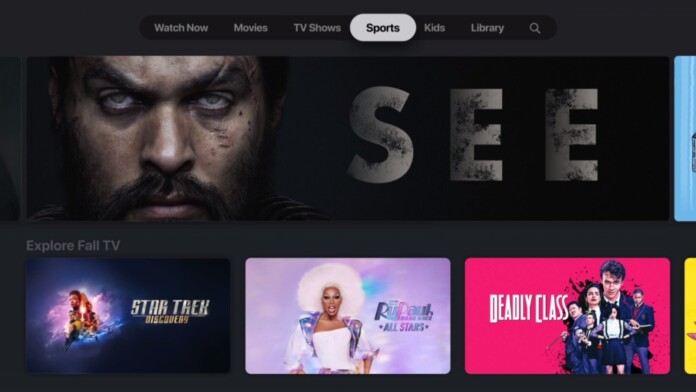 Apple wants podcasts related to Apple TV+ content.
They've been planning these out since last summer.
No release date is available yet.
Apple Inc. is reportedly looking into creating podcasts related to original programs available on Apple TV+. The plan was set in motion last summer and it's already taking contour, it seems.
According to a Bloomberg report, Apple Inc. is planning to expand its entertainment presence with these new podcasts. They sent out a request for pitches half a year ago, trying to see what podcasts producers can come up with in terms of ideas. The whole point was for these podcasts to be related to their new shows in some ways or another.
Even though the plans aren't final yet, it seems that the discussions also included the producers of the original series. These shows are already quite popular, with "The Morning Show" earning three Golden Globe nominations, and "Little America" is already getting great reviews from critics. Jennifer Aniston has already received an award as best actress for her role in "The Morning Show" at the Screen Actors Guild Awards. Overall, it's clear that Apple is doing a good job with its new creations.
Apple TV+ was released back in November 2019, and the company also unleased a bunch of original shows. With the addition of these new podcasts, it's evident that Apple is committed to create quality content and to diversify its portfolio. With plans to spend billions of dollars on original shows and movies, Apple is careful about the type of content it releases.
The company hasn't confirmed or denied the news, in true Apple spirit. On the other hand, podcasting isn't anything new for Apple as they're a major distributor for such content internationally.