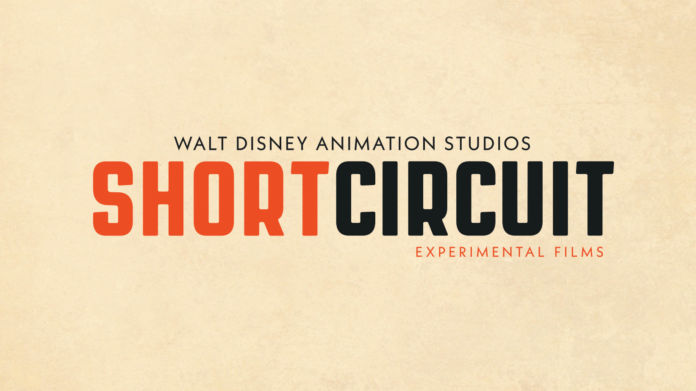 via Disney
Watching longer films can be quite entertaining, but it's just as wonderful when you get to enjoy short films, especially when they are done so wonderfully by folks over at Disney. Short Circuit is a new series that will premiere on Disney+ soon. We're going to watch the whole thing online and think that you should be doing the same thing too.
Short Circuit is a series featuring short films produced by the Walt Disney Animation Studios, and they are treated as independent shorts that take more risks in terms of visual style and story, like the films that Disney usually takes to the big screens.
Some of the episodes that we're going to get access to when Short Circuit premieres in January will feature stories about a young boy discovering that puddles are portals to a fantastical world, stories about the true meaning of creating a home, or how about a boy tries to capture lightning in a glass bottle.
When and Where to Watch Short Circuit?
Short Circuit is scheduled to premiere on Disney+ on January 24th, so we have a bit more waiting to do before it all becomes available. The first 14 episodes will become available on the same day, so you are going to have a little bit of binging to do, make sure to clear your schedule.
How Can I Live Stream Short Circuit?
As we already discussed, Short Circuit is a special product from Disney because it features a lot of cute short movies that will keep you entertained for quite a while. The show will only be available to watch on Disney+, which is a service that launched in November and has become quite successful since then. The service has already launched in the United States Canada, The Netherlands, Australia, and New Zealand, and is planning additional international launches this year.
In the United States, Disney+ costs $6.99 per month or $69.99 per year, but you can also get it through a bundle that includes Hulu and ESPN+ for $12.99 per month. Obviously, depending on where you live, you will get a different price in your local currency. Start your 7-day free trial on Disney+ now!
Disney+ comes with support for a ton of platforms including Apple TV, Android TV, Fire TV, iOS and Android phones and tablets, Chromecast, Roku, Xbox One, and PlayStation 4. (Note: You should be aware of the fact that Disney+ is only available in the country where you created your account. Click here to learn what you have to do if you're traveling abroad)
Here's how you can start your 7-day free trial on Disney+:
You are going to have to visit the Disney+ home page and find the "Start free trial" button. US customers can also choose the bundle that includes Disney+, ESPN+, and Hulu.
Then, you will be asked to provide an email address and to create a password for your new account.
Next, you will have to provide payment details such as your credit card or a PayPal account to get things going. It's also possible to choose whether you're going to pay once per year or every month.
You're done, and you can go ahead and watch Short Circuit when it starts streaming.
How Can I Watch Short Circuit When Traveling Abroad?
One of the big issues you will discover with live TV platforms and streaming services is that, when you travel outside of the country you created your account in, you no longer have the ability to access the content you paid for. This happens because these services are all geo-blocked, which means that you cannot access them from other countries. This can be quite annoying, and it's a big issue, especially for people who travel often and want to continue enjoying the show they started watching back home. Thankfully, the problem can be solved relatively easy by the users by using a VPN that can change their IP addresses in just a few moments.
We can recommend you use ExpressVPN, which is easily one of the best tools on the market today, with thousands of servers across the world and tight security and privacy features to keep your data safe. Even better, ExpressVPN has servers in most countries around the world, including the United States, Canada, The Netherlands, Australia, and New Zealand.
Here is how you can set up ExpressVPN so you can enjoy watching Disney+ anywhere you go:
First, you're going to have to visit the ExpressVPN website (49% OFF) and follow the few steps you need to set up an account. You should be aware of the fact that, if you don't enjoy using ExpressVPN for any particular reason, you can ask for a refund through the money-back guarantee policy in the first 30 days.
You then have to download the app for your device and to install it. Make sure to launch the tool soon after, so you can get things going.
You now have to look for a server that is located in the country where you created your account and connect to it.
When the connection has been established, you can go ahead and launch Disney+ so you can start enjoying Short Circuit.
Are There Other Ways to Watch Short Circuit?
Unfortunately, Short Circuit is a show that was created specifically for Disney+, so there's no other platform that you can enjoy it on. Therefore, the only way you can watch the show is with a subscription to Disney+.
We cannot wait to hear back from you so, please drop us a note in the comments section below the article and tell us what attracts you to Short Circuit. Share the article online with friends and family so they can read it too, and follow TechNadu on Facebook and Twitter for more tech news, guides, reviews, and interviews.