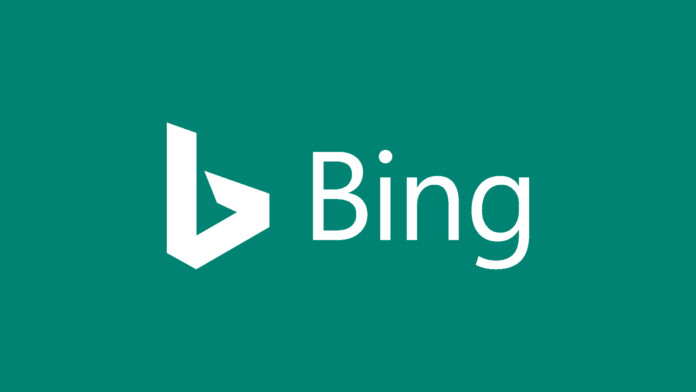 Office 365 ProPlus will soon include Bing as the new default search engine for Google's Chrome browser.
As per Microsoft's explanation, Bing is more suitable in this use case due to its integration with other Microsoft services.
There are ways to prevent this from happening, but this requires additional action from IT admins.
Starting February, a number of Office 365 Office ProPlus users are going to see a major change in their workflow. Those who use Google's Chrome browser will automatically switch to Microsoft Bing as their new default search engine, which will happen once an upcoming update to their Office suite is applied. We're talking about version 2002 of Office 365 ProPlus, which is expected to arrive in one month from now. Broader availability of this update is expected in March 2020.
As Microsoft notes via their support documentation, users from Australia, Canada, France, Germany, India, the United Kingdom, and the United States will receive this update first. This decision was made to help with the global rollout of Microsoft Search specifically designed to bring access to relevant workplace information directly from the browser address bar. This information can include files and documents shared within a business organization, internal websites and business tools, people and org charts, building information, and more. In addition, the extension is designed to work with SharePoint, OneDrive, Microsoft Teams, and Yammer, which is useful for those who operate within Microsoft's ecosystem.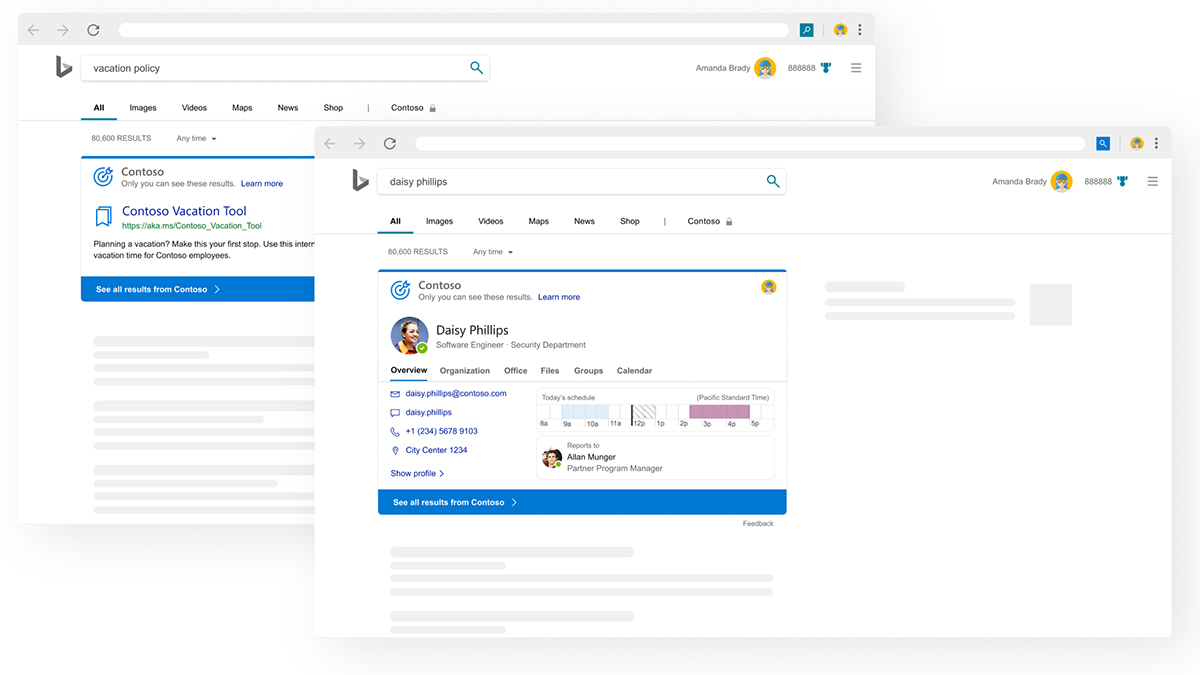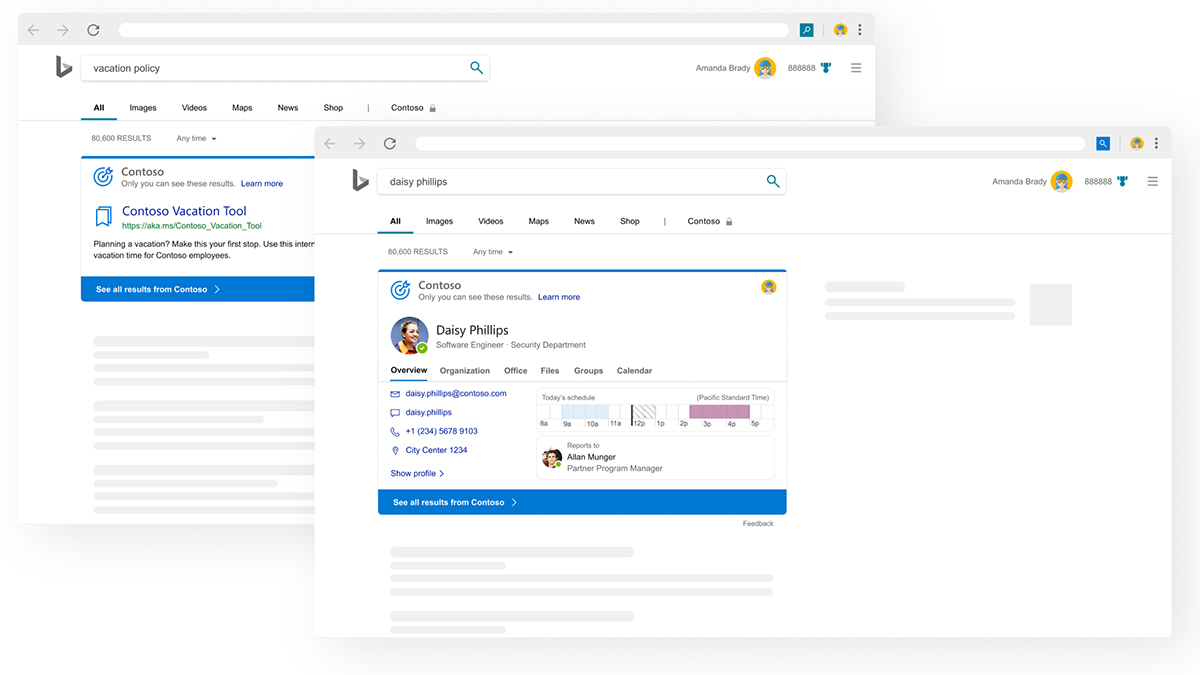 Image Courtesy of Microsoft.
As could have been expected, this sudden decision has made numerous IT admins worried. There are numerous comments online from individuals who disagree with this decision, as evident from this Reddit discussion. Some of those comments point out a problematic relationship that Microsoft has with the European Union, as this group of countries has shown its strong stance toward unethical practices before. Back in 2013, the European Union fined Microsoft (forced to pay $731 million) for failing to promote other Web browsers rather than just Internet Explorer. This time around, we have an update that will forcefully integrate Microsoft Search into Chrome, and this update should soon find its way to Germany and France, two of the leading EU countries.
Those organizations that would rather skip implementing Microsoft Search can do so in several different ways. This can be done via the Office Deployment Tool, Group Policy, and Configuration Manager. In addition, it will be possible to remove the Microsoft Search extension by uninstalling it manually. Either way, we're sure that not too many IT admins are happy that they'll have to do extra work if they want to avoid installing the extension.
In case you're happy with this change, Microsoft has prepared plenty of helpful resources to ease up this transition. This includes creating bookmarks for frequently searched internal websites and tools, creating a Q&A document, adding building locations, uploading floor plans, and more. All of this information can be found in a user adoption guide, written for Microsoft Search admins.